---
Welcome to
Engineers & Engines
Magazine
THE BI-MONTHLY MAGAZINE FOR ALL STEAM, GAS, TRACTOR, RAILROAD, LOCOMOTIVE AND FARM MACHINERY ENTHUSIASTS
60 Years of News & Information for the Collector of Antique Farm and Industrial Equipment including, but not limited to, Steam Engines, Gas Engines, Antique Tractors, Steam & Gas Models, Antique Cars, Steam Railroads, and Models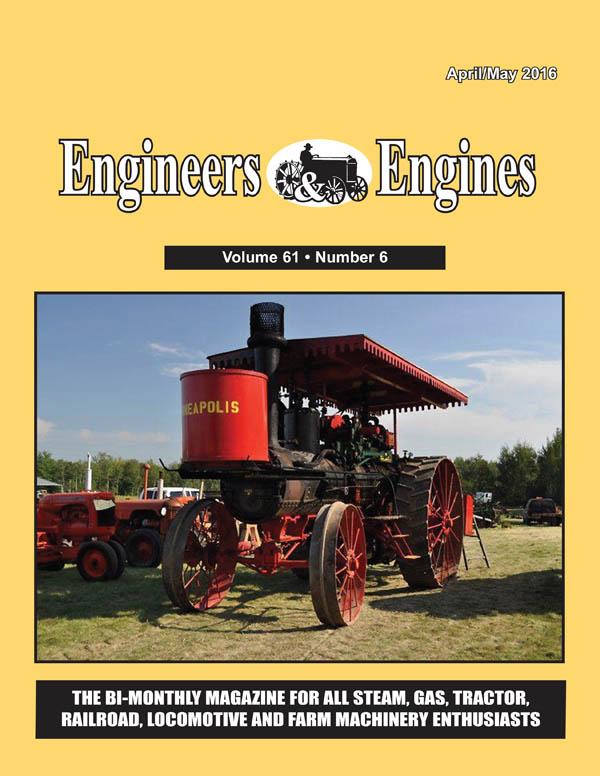 For information on subscriptions, advertising, submitting articles or reprints, please click on the appropriate boxes, above.
CLICK HERE TO VISIT OUR ONLINE STORE
AND TO SUBSCRIBE

2017 STEAM ENGINE CALENDAR Click Here
STEAM TRACTOR ENCYCLOPEDIA IN STOCK!
Join us on Facebook Engineers and Engines Magazine


Promote Your Page Too
---
Engineers & Engines is published bi-monthly by Brenda Stant, Outrange Farm Publications, PO Box 10, Bethlehem, MD 21609-0010.
For additional information, please call 410-673-2414 or e-mail: stant@threshermen.org
Proudly published in the United States of America.
Copyright 2015 Outrange Farm Publications.
---